Questions or Comments? Write to Alma Driving School Inc. 249 24th Street, Brooklyn, NY 11232 or Call (718) 369-3413
Copyright © 2009, Alma Driving School Inc. All rights reserved.
5 hour prelicensing class
Prepare yourself in a classroom environment
The 5 hour prelicensing class is mandatory before you can take a road test unless you have taken drivers ed and have a valet certificate from that school. At the end of the 5 hour prelicensing class you will receive a certificate (MV-278) as a receipt and proof that you have completed this class. Once you have the certificate you may proceed in scheduling a road test appointment and preparing for your exam. You'll be asked to show your valet, original 5 hour prelicensing class certificate (MV-278) at the road test site before taking your road exam.
Learn through films and lectures
As part of our curriculum, you will learn through lectures and fims; rules and regulations of the road, receive tips on how to pass your road test and how to drive safely and defensively. You will also learn how to handle situations you may not have encountered during a driving lesson. It's also a good opportunity to have all your questions answered during this live class. There will be no written exams during or after our 5 hour prelicensing class.
Call today to make an appointment
Please call to make an appointment for the prelicensing class. You will need to show your picture permit and pay the fee for the course. There will be breaks during the class.

ALMA DRIVING SCHOOL INC
249 24th St (Between 4th and 5th aves) • Brooklyn, N.Y. 11232
718 369-3413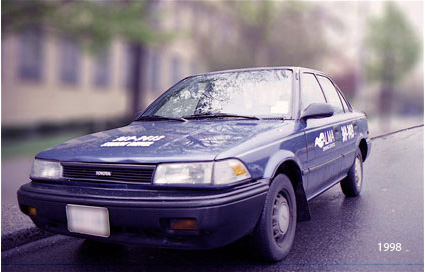 This School is Licensed by the State of New York